Mike Phillips - Pilates Practitioner
Mike Phillips has always had a passion for extreme-sports. In 1987 he began snowboarding as a Pro-Form Rider and in 1988, a Flow-Rider for various companies. In 1995 he began competing professionally for Never Summer Snow boards (later, changing to Nitro snowboards), Burton boots and bindings, Arnette Optics, Concept Clothing, Specialty Sports, Mountain Creak Resort, Intra West, Pepsi Co., Duffs Shoes and Kue Wax.
During his years of competition, he experienced various injuries; he dislocated both shoulders, rolled both of his ankles, broke his tail bone, dislodged and broke several ribs, a broken elbow (which took major reconstructive surgery to repair), he dislocated his jaw, fractured his skull, and dislocated both of his knees. Although he was told that his knees had to be replaced, due to a partial tear in the ACL, PCL, and a bruised meniscus (from the dislocation), he refused to undergo surgery due to the lengthy recovery time and other issues associated with replacement surgeries. So, he began his quest for a way to rebuild and repair his knees without surgery. At last, Mike discovered the benefits of pilates! This opened the door for him to rebuild his whole body. He has now freed himself of asthma, arthritis, neck pain, back pain, and still has his own knees. He has had great success in helping his clients meet--and in some cases exceed--their goals for a pain free life.
Mike obtained his certifications in 2003 from PCC in Raleigh, NC. He then opened The Core-A Pilates Studio, and in 2007 Mike and Amber expanded the pilates studio to become Body Synergy, a wellness center offering skin care, massage therapy, yoga and pilates. In 2012, with a better focus on the rehab of his clientele, added Directional Non-Force Chiropractic, Acupuncture, Massage, and Qi Gung to his practice. His goal is to help you keep your original parts as well as assist in post-surgery rehab. "After experiencing so many different types of injuries, along with the options I was given for recovery, I began to feel like there wasn't any hope left for me to continue with the active lifestyle I've always enjoyed," says Mike, "Once I discovered the power of Pilates, I was given a new lease on life! I am so inspired, everyday, by my clients as they move towards healing and rebuilding their bodies. I couldn't be more honored to be a part of that process."
Fleming Lomax - Pilates Practitioner
Fleming Lomax began dancing as a young girl in her hometown of Goldsboro, NC. She danced with Goldsboro Ballet and continued her training in high school at North Carolina School of the Arts. She attended UNC-Greensboro on scholarship; there she received the Virginia Moomaw Award for dance theory and performance and graduated Magna Cum Laude with a Bachelor of Science in Dance Education. Fleming's teaching career includes faculty positions at Dreyfoos School of the Arts (West Palm Beach, FL), Denver School of the Arts (Denver, CO), the company school of Ballet Nouveau Colorado, and currently at Asheville Center of Performing Arts where she is Director of Asheville City Ballet. Fleming's performing career includes two seasons with Kim Robards Modern Dance Company and four seasons with Ballet Nouveau Colorado. She retired from professional ballet in 2005 but enjoys an occasional return to the stage as a guest artist, most recently as Emily Webb in Phillip Jerry's ballet adaptation of the Thornton Wilder classic, Our Town.
Fleming received her Pilates certificate from The Pilates Center of Boulder, a world-renowned training facility where she completed a year-long internship in classical Pilates. She graduated in 2005, returned to her home state of North Carolina, and joined the staff of The Core-A Pilates Studio, now Body Synergy, in September of that year. "Working with clients each day is so rewarding," says Fleming, "because I get to see people make mind-body connections which empower them and enhance their quality of life. I firmly believe in the Pilates method, because it is relevant to everyone-- from the fine-tuned athlete to the person rehabilitating from surgery or injury. It encompasses the needs and goals of each individual. How fulfilling it is to witness daily the infinite possibilities of the human body! I leave work in awe!"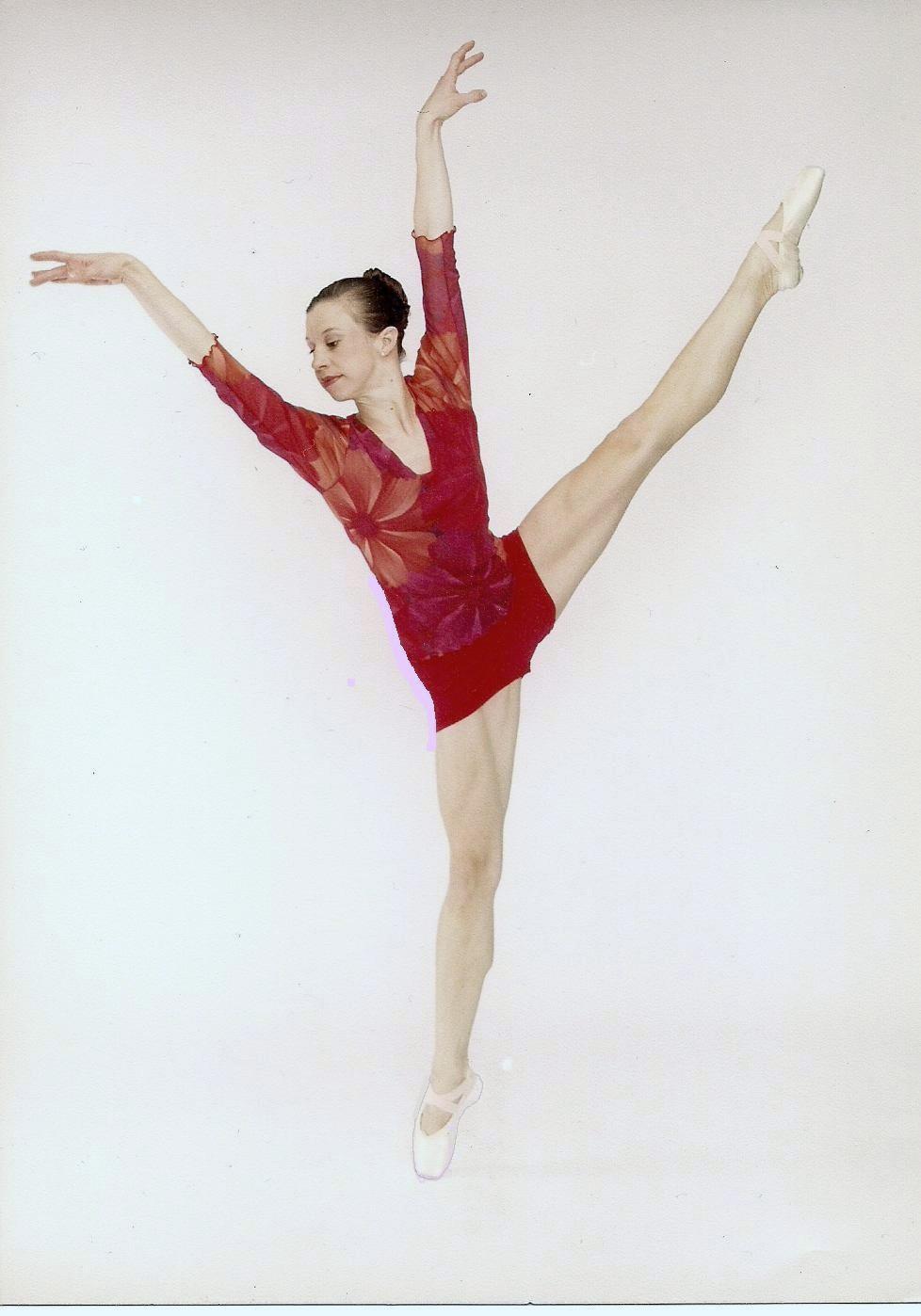 Susan Dobler - Pilates Practitioner
Susan and her husband, Rick, moved to Hendersonville in 2005 in search of that "small hometown" to raise their two boys, Kyle & Karl. They immediately fell in love with the area. Susan was an avid runner for many years until she broke her foot in '09. Knowing that she couldn't sit idle for 3-4 months while her foot healed, she searched for a new exercise regime and found Mike and his Pilates studio. Susan started with one class a week but soon was up to five. Pilates gave her a mind to muscle connection that she had never experienced before. In just a few short months she saw her body transform in strength and tone.….she was hooked! Her love of Pilates took a new turn in December 2011 when she decided to expand her knowledge and train to become a certified instructor through Balance Body. Susan is blessed to be able to pass on her love and knowledge of Pilates to her clients so they too can experience the positive change in their body and mind.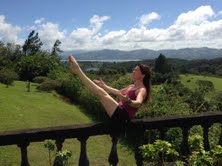 Elizabeth Elzey L.Ac.
Elizabeth Elzey graduated with a Master's degree in Traditional Chinese Medicine from Five Branches University in Santa Cruz, California, one of the oldest and most highly respected Chinese Medicine universities in America. In addition to Five Branches University, Elizabeth has had the great honor to study with several highly regarded scholars in the field of Chinese medicine and especially Classical Chinese Medicine.
Elizabeth is a Western North Carolina native. Her interest in Chinese medicine stemmed from her own battle with a serious chronic disease that only acupuncture helped to put in remission. Currently, Elizabeth is living in Mills River on a small farm with her husband Robert and her mother who lives just across the pond. She loves animals, gardening, hiking, mountain biking, and camping and feels very blessed to be living in the beautiful Blue Ridge Mountains where all these activities are found in abundance. It is her great joy to share Chinese Medicine with other people living and working here in Western North Carolina. She has a great passion for helping people in our area reach their own personal height of both physical and spiritual wellness.
Elizabeth is licensed to practice acupuncture by the North Carolina Acupuncture Licensing Board (NCALB.com); certified by the National Certification Commission for Acupuncture and Oriental Medicine (NCCAOM.org); certified in the Clean Needle Technique administered by the Council of Colleges of Acupuncture and Oriental Medicine (CCAOM.org); and has also passed the California Licensing Exam (Acupuncture.ca.gov).
Sarah Huneycutt LMT
Sarah Huneycutt has a bachelor's degree in Exercise and Sport Science from UNC Chapel Hill and a license in Therapeutic Massage. She was born and raised in Hendersonville, and returned to this area after the unexpected passing of her younger sister in 2010. Sarah then decided to fulfill a longtime dream of attending the Therapeutic Massage program at AB Technical College in Asheville, NC.
"I have always loved working hands-on with people of all ages and practicing massage gives me that opportunity. I feel incredibly blessed to have discovered this alternative healing art during such a challenging time in my own life. After witnessing first hand the healing effects of massage, I knew that I wanted to share this powerful knowledge with others. In addition to my background studies and experience in exercise science, nutrition, and physical therapy, it became clear massage was the missing element in my holistic healthcare practice.
Massage is an incredible platform from which I can educate my clients about their overall wellness. The term 'holistic' means that everything from current mental state, nutrition, exercise, and overall lifestyle choices is considered and discussed when designing an individualized session for each client. "
Whether the treatment session is focused on a specific injury or the client simply needs to relax and recover from everyday stress, Sarah enjoys integrating a variety of massage techniques to suit her clients' individual needs.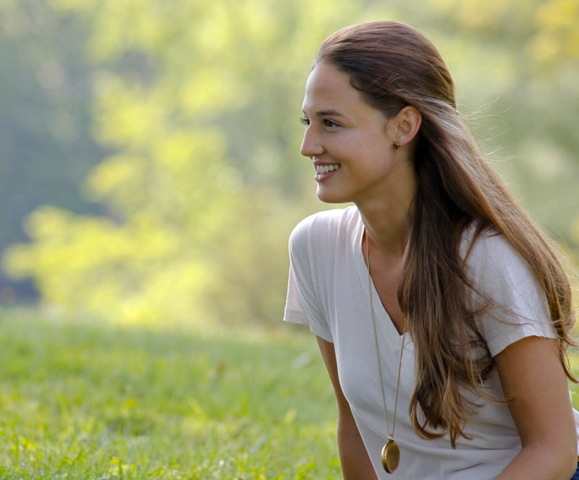 Anna Utter - Esthetician
As a western North Carolina native Anna enjoys the natural surroundings of the area and beyond. The purity of the earth is incorporated into her skin treatments using active ingredients from nature. The therapies beautify the skin and provide many beneficial nutrients to promote overall wellness.
Anna attended Blue Ridge Community College in Flat Rock, NC to receive her certification in esthetics and has since undergone advanced training in natural skin care. Areas of interest include plant based skin treatments, environmental and health effects on the skin, non-invasive anti-aging procedures and acne treatments, and acupressure and lymph drainage techniques.
Along with holistic skin care, Anna offers waxing services and eyelash and eyebrow tinting. She has a special focus on eyebrow shaping. With experience and an eye for detail, she can enhance the natural shape of the brows and create the ideal arch to frame the face.
Anna provides a calming and caring atmosphere along with customized treatments and services to meet each person's specific needs.
Denika Spadafora - Yoga Instructor
Denika Spadafora is originally from Colorado, but has lived and worked in a variety of states and countries for the past 5 years. After getting married in the fall, Denika and her husband, Avery, decided to come back to the area to help open the new Appalachian Coffee Company location in Laurel Park. While Denika also has a background in coffee, her first love has always been that of fitness and movement.
After graduating high school, Denika moved to New York and worked and trained as a dancer there. Eventually walking away from the world of professional dance, Denika translated her love of movement into teaching group fitness classes. She has experience teaching a variety of different class styles, including: yoga, Zumba, aerobics, weight lifting and HIIT, but of all of these, yoga is the one that has transformed her body and her life the most. For years, Denika has traveled consistently and she fell in love with the way that yoga allowed her to easily take her practice on the road. After a 6 month trip through South America and a lot of time on her yoga mat, Denika decided to get her certification through Holy Yoga and to start teaching here in WNC.
Denika's combined love of fitness, anatomy and helping others learn to heal and strengthen their own bodies has made teaching yoga a perfect fit for her passions. She is excited to expand her teaching range to Body Synergy and to add the practice of yoga to the list of amazing services that Body Synergy offers.
Megan Odenthal - Pilates Practitioner
Originally from Southern California, Mae recently relocated to Asheville, NC.
Growing up active- Mae has always had an affinity for nature and the outdoors- whether its hiking, camping, rock climbing, or surfing; if its outdoors, she's doing it! Mae's passion for working with the body began with yoga. After a brief introduction to studio yoga in San Diego, CA, Mae's yearning for a deeper understanding brought her to Southern India- where she lived in an ashram located in the foothills of the Velliangiri Mountains. Initially there for an intensive six month residential classical hatha yoga teacher training, she decided to continue her study of yoga by teaching throughout India and various countries in Europe, the Middle East, and Asia. After three years Mae decided to come back to the states to be closer to family and to share her transformative experience with others through teaching yoga.
And yet, during her time teaching, it became very apparent that the majority of people were in need of more strength, balance, stability, and/or flexibility to better prepare themselves for intense yoga, and for daily life in general! Prior to her adventures in India, Mae had been introduced to Pilates, and was amazed by the balance, strength, and flexibility it gave her. To this day she finds that it strongly compliments her yoga practices and is always amazed by seeing the impact it has on every-body! Whether transmitted as a form of exercise or rehabilitation- Pilates has proven to be a system undeniably effective for every individual- this realization is where the true clarity and desire to become a Pilates Instructor was born.
Warmly welcoming people from all walks of life, she strongly believes that the versatile practice of yoga and Pilates can transform anyone's life, as it has her own. She looks forward to interacting with each client and creating individually tailored movement practices that will guide them towards a sense of simultaneous ease, strength, balance, and awareness. Mae teaches with enthusiasm and has a strong passion to help others develop optimal health and vitality in their lives.
Mae loves going for hikes with her sweet pup Kaia and charming partner Eric, camping adventures, appreciating art, and dark chocolate!